Rise Over Run...
Before, these three words, "rise over run" are just words describing the slope of a line. Until I repeat it over and over and I read this: Originally a facebook post from Narinig ko sa UP 1st sem AY '12-'13 Math 1 class SIR JIREH ESPINOSA: ""Hindi kayo nagpunta sa UP dahil madali sa UP. Alam niyo pagdating niyo palang dito na mahirap siya. Pero yung fact na...
Comedy by Red Ollero: Philippine Political... →
redkomedyante: This coming elections, I think people should vote for Villar, Binay, Enrile and pretty much any of them candidates who're in a political dynasty. As a self-proclaimed political expert, I truly believe this is the only way to purge our government! I can just imagine… with enough families in…
2 tags
geez. I'm starting to feel emotions I should not. Noooo..
2 tags
Crossing the Finish Line
A new world awaits me…  It had been six years when this then reluctant, shy, anxious girl went to the University. I could still remember how overwhelmed I was and at the same time scared of the new world before me. How as I took my first few steps in my classes, find buildings and rooms one after the other, sat, listened to my instructors and professors, introduce my self to a new set of...
Best birthday gift ever!!!!
It's almost done. My thesis adviser was, is encouraging me to have that graduation march this april.  It's a sign. :)
The F! binigyan  na ko nang extension. pag di ko pa ba naman natapos 'to. I deserve a big big batok.
hindi basta kahinaan ang sumuko, minsan dapat alam mo kung kelan ka dapat tumigil muna sandali bago magpatuloy.. ipipilit ko pa ba ito? kung iisipin mas lalong sayang na editing stage na lang dun pa sumuko e kung yung nagsisimula pa lang magsulat ini-encourage na tapusin. pero kasi PAGOD NA TALAGA AKO. AS IN. T__T
Nakakapagod na 'tong mental at emotional stress for 2 weeks already. PAGOD na ako at parang ayoko nang ipilit 'to. </3
Locked in love with my laptop screen for a few hours already. And I still will for the next few hours. This thesis writing is killing me..
This week was heartbreaking… I feel like crying the whole week. And it has nothing to do with the seemingly becoming holiday on the 14th day of the month increasingly tainted with consumerism and slyness of capitalism. It certainly has nothing to do with being out of place/ falling out of the fad the 14th influenced. I feel like crying and did cry because I'd have to let go of that...
And yes, guess who I run into early this morning… I probably looked like dear old grandma—haggard face and all, and looked like a snub, ill-tempered girl as my courage to even greet him with a slight "hi" was nowhere to be found… It's been what more than 2 months. "Hi."   
Thesis and physics combined must be really something.. The number of my latest posts is parallel to the amount of extra time I have which is next to nothing.. Helloooo April 2013.
2 tags
2 tags
On a serious note...
Totoong ang layo ng estado ng moral values sa panahon ngayon kaysa noon. Yung mga konsepto kasi na kung noon ay halos parang "taboo" dahil sa ni hindi masambit man lang nang hindi napanlalakihan ng mata, ngayon ay halos iluwa na sa screens sa pamamagitan ng media—telebisyon, billboards, internet. Ano na nga ba ang value ng virginity ngayon? Ito ang isa sa pinaka-sensible,...
2 tags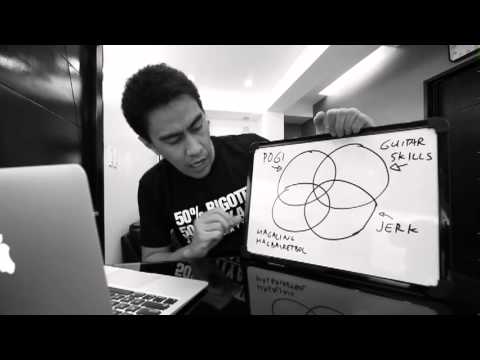 1 tag
2 tags
1 tag
a reminder, an inspiration and...pressure?
photo credits from: http://www.facebook.com/groups/NarinigKoSaUP/permalink/10150386472623369/ "But, we did not come to UP because it's easy. Still, the better question is: why in the world do we stay? What person in his right mind would actually choose this? Well, the truth is every UP student knows the answer to that. Yes, we can fight it and we deny it all we want, but we will...
2 tags
1 tag
Take 2 ng attempt sa pagpi-plate bukas. After several tubes of agar that didn't completely melt; a burned disposable petri plate; 12 strains of microorganisms sub-cultured, enriched and propagated; hours spent in sterilizing media, screw cap tubes and pipettes; and that not-so-missed-nostrils-killing smell of decontaminating microbial cultures, successful plating is a must tomorrow. ...
nakita-kita ko pa kasi ito… </3 to be honest I did replay this in my head, and yeah it is silly. kasi wala naman talaga at ako lang 'yon. :(
3 tags
on waiting for God's Best
May mga tanong na minsan masarap na lang daanin sa katahimikan o di kaya'y sa ngiti. Saan ka nagtatrabaho? Ah, anong year mo na? Kamusta thesis? At sa di malamang dahilan, dahil di naman (talaga) konektado, palagi at palaging sumusunod ang 'may boyfriend?' at pag sinabi mong wala yung nakakairitang limang letrang salita na parang may mali sa sagot mong wala—b-a-k-i-t? Minsan, dipende sa mood (o...
seriously fighting the urge to add you on fb. pero wala akong lakas ng loob. So I'll just content myself with looking at whatever there is to see at your private profile. :3
2 tags
1 tag
I don't know if it's just me, but lately people I run across to—from relatives, girlfriends, acquaintances, to even my class lecturer (Physics lecturer, take note) were seemingly ganging up on me—either torturing me or tolerating me (I still have to decide which of the two) with that question or rather that topic, love life. Maybe it does come with age, because before, I never really mind not...
1 tag
1st day...
Things seem to always have a way of balancing things. Like how a seemingly bad day would turn out a little less than that.  Just like today. Aside from the fact that I am not 100% ready to start the sem, that sequel to the physics series required in my degree's curriculum is way, way far from the previous I had. Way, way behind. And the proof? Here is a rant of how it went the first day. Trying to...
"Sometimes, we need to be careful of what we ask for. We may say we want nothing..."
3 tags
"One day, one man will come into your life that will make you forget your heart..."
– Toni Gonzaga on Sarah G Live.
2 tags
"One day, one man will come into your life that will make you forget your heart was ever broken." —Toni Gonzaga And I say, where are you man? When are you one day? LOL. Ok I need that sleep. XD On a serious note, I believe such a day and a man exist. And who knows, soon I'll have that day too. :)
Pag natulala sandali, ang iniisip lalaki agad? Actually trying to plan the sem and thy thesis. Nakaka-pressure, everyone's asking and then expecting that I graduate this semester, that means 5 months to finish that thesis. Big, big work ahead of me. I need that zeal and… inspiration?!
aaaaand that's it (for me). End of story.
2 tags
1 tag
enjoying that physics grade! :) Physics 72 you're next. And thesis. And… And let me wear that sablay this coming April…
"Absence. Makes the heart grow fonder." the rain and the cold. the perfect weather to go with me today. Emo mode.
https://www.lbpiaccess.com/ kelangan talaga nagpapalit ng password every month? na alpha numeric dapat. baka madali pa account ko dahil di ko na matandaan yung pabago-bagong password.
2 tags
1 tag
The good thing about having this "private" (from the people I know) is that I can post anything I wanted without having to worry how to answer to whats and whys.. :)
It's almost over a week now and… and I don't know. If it is, then it is. If it is not, then it's not. :(